Chourave
---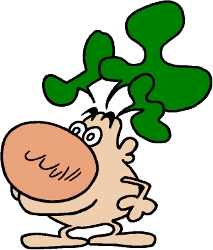 Eyes:
Black
Hair:
Green leaves
Race:
Radish
Story:
Chourave is le Concombre's best friend and aide.
Continuity:
Le Concombre Masqué
Publisher(s):
Dupuis
Creator(s):
Nikita Mandryka (Kalkus)
Country of origin:
France
Background notes:
Any hero needs a friend and aide, and le Concombre being a cucumber, a radish would be an obvious choice. Chourave's first appearance has not been found yet, but he was not in the series from the beginning.
Example (click to enlarge):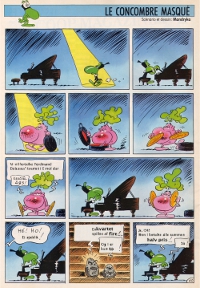 Related links/characters: